Go By Bike is expanding to a second location this summer!
About us: Our mission is make peoples bike ride better by providing, safe, secure, and free bike parking for everyone. During the summer we park an average of 300 bikes a day at our South Waterfront location. Go By Bike also provides same-day repairs while people are at work, offering full tune-ups and other repairs. We manage a bike share system and new rider loaner program for Oregon Health and Science University as well. And since 2022 we run a free pedicab service.
Job: We are looking to fill four postions for 2 floaters and 2 people to work at our new location on top of Marquam Hill (where the main hospital is). Floaters will go in between the two locations and also help ride the electric pedicab (we will provide training).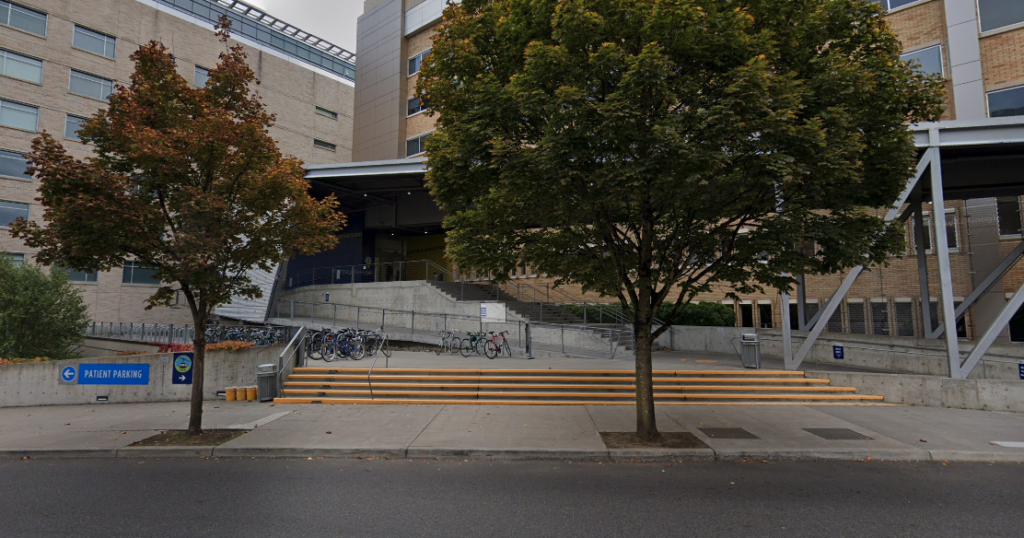 location of second bike valet on Marquam Hill by the top of aerial tram
Responsibilities: Customer service and a friendly, positive attitude are a must. Ability to multitask and problem solve, as well as reliability, are also required. Ability and desire to work outside and keep yourself busy while alone. Must be a people person, honest, punctual, kind and have strong open communication. You also need to be able to answer basic bike questions or ask for help on questions you do not know.
Our top priority is valeting bikes, which means parking and retrieving bikes.  When a riders drop off their bikes, you will take the bike and park it on one of our racks.  When picking up, retrieve the bike from the rack and pass it back to the rider.  At the Marquam hill bike valet you will mostly be by yourself and will need to call in a floater to leave your post. You will be outside in a pop up tent with sides. We will have a heater and heated blanket. The morning person will be responsible for setting up and the closer for putting things away.

You could also spend part or all of your shift running our free pedicab service on the South Waterfront. Go By Bike will provide training on driving our electric assisted pedicab. While we do not expect you to have any experience in pedicabbing. The morning floater will help manage a bicycling facebook group and lead a weekly lunchtime ride.
Position length: June to October 27th
30-35 hours a week, Mon-Fri between 5:45am – 1 pm and 1pm to 8pm
Holidays paid off
Compensation: is $20/hour, $200 healthcare reimbursement, PTO, free transit pass
Go By Bike is an equal opportunity employer. It is part of our mission to help create a diverse workforce in the bicycling industry. We encourage BIPOC, Indigenous, and LGBTQ job seeker to apply.
To apply email gobybikeshop@gmail.com with a resume and 1-2 paragraphs telling us for which position you are applying and why you would like to work at Go By Bike.